Taylor Tunnicliff & Company
(Previously incorrectly spelled Taylor Tunnicliffe & Company)
Manufacturer of Pottery Bases for Samuel Clarke Fairy Lamps
Very little is known about the history of the Taylor Tunnicliff & Company during the late 1880's - 1890's. It was during this period that they were commissioned by Samuel Clarke to make custom designed pottery bases for his fairy lamps. However, one published source reveals the following historical information.
TAYLOR TUNNICLIFF & CO. LTD.

This firm, which has achieved world fame in the manufacture of high-grade ceramics for the electrical industry was founded in the year 1867 by Thomas Taylor and William Tunnicliff for the purpose of making specialized pottery articles.

Operations were started at a small factory at Shelton, which soon became inadequate to meet demands and its activities were transferred to much larger premises at Eastwood, Ltd, Hanley (more recently enlarged by adjacent buildings housing well-equipped laboratories) which, to this day, remain the Registered Offices of the group of firms controlled by Taylor Tunnicliff (Electrical Industries) Limited.

To increase production capacity, factories were built at Stone and Longton, and in 1938, the Holding Company, under the Chairmanship of Sir John Kent, C.B.E., was formed to control the Companies in the Taylor Tunnicliff group comprising: Taylor Tunnicliff & Co. Ltd., Hanley and Stone; Taylor Tunnicliff (Refractories) Limited, Longton; Electric & Ordnance Accessories Co. Ltd., Shelton; with a majority holding in Electric Transmission Ltd., at Etruria.

The activities of the group continue to expand, and the basis on which the original Company was formed, engineering knowledge plus knowledge of art and science of pottery manufacture, remains the mainspring of it's vitality.

Prestige and Progress - A Survey of Industrial North Staffordshire
1955 publication of North Staffordshire Chamber of Commerce - page 77


This record of the company history reveals a couple important bits of information. First, it supports that the Taylor Tunnicliff & Company was in the business of making "specialized pottery articles" during the late 1800's. Secondly, it points to a different spelling of the company name - "Tunnicliff" versus "Tunnicliffe". If this is the same company that provided Clarke his fairy lamp bases, the proper identification of the company should be Taylor Tunnicliff & Co.

There are supporting official documents (UK Registered Designs) that confirm this spelling of the company name. In addition, there are contemporary advertisements that show the proper name as Taylor Tunnicliff & Co. That said, there are are also several other accredited references that contend the spelling is "Tunnicliff" including the "Encyclopaedia of British Pottery and Porcelain Marks" by Geoffrey Godden. It was this reference, according to Bob and Pat Ruf, that was adopted in the preparation of their book "Fairy Lamps".

In Godden's reference he records:
"Taylor, Tunnicliff" and "Taylor, Tunnicliff & Co. (LTD.)", various addresses, Hanley. Staffordshire Potteries. 1868 - . Earthenwares and China. From about 1898 only utilitarian objects have been produced. Distinguishing details of several printed marks of differing design: name of the individual pattern is often included, c. 1868-80.
This reference also includes several variations of the Taylor Tunnicliff & Company trademark. Surprisingly, what has come to be known as the "Kings Crown" is not among them. It is somewhat perplexing that a common trademark on fairy lamp bases is not recorded in the Godden encyclopaedia.

While we have a wealth of information, for the purposes of this article, however, I will continue with the spelling to which we have become accustomed. However, an original design application indicating the proper company name as Taylor Tunnicliff(e) and Company is pretty convincing evidence that a "spelling change" may be in order.

Additional information provided by Club member, Louis, indicates that Wedgwood took over Taylor Tunnicliff & Company in 1898 and continued to make decorative pottery to the end of 1899. The company then switched to making electrical insulators only, hence new company, Taylor Tunnicliff & Co. Ltd.

Samuel Clarke licensed the Taylor Tunnicliff & Company to manufacture pottery bases for his fairy lamps. These bases, unlike some other bases used for fairy lamps, were specifically designed for fairy lamps and bore the Clarke name along with the Taylor Tunnicliff trademark. Almost all the fairy lamp bases had Taylor Tunnicliff model numbers assigned to them. In addition, some registered designs were recorded by Clarke and a few had UK patents associated with them.

This following table identifies the Taylor Tunnicliff pottery bases that have been documented. This documentation could not have been accomplished without the work previously done by Bob and Pat Ruf in the preparation of their book Fairy Lamps - Elegance in Candle Lighting. Additionally, several members of the Fairy Lamp Club made contributions to this documentation by providing additional photos from their person collections. I am grateful for the support everyone has provided.

If you have additional models or variants of known models, please drop me a note at jimsapp7@msn.com. With everyone's help, we can document all of these fine products.

Before you begin reviewing the collection, I think an explanation of some of the details would be helpful.

It is important to understand that there is no evidence that the Taylor Tunnicliff & Company manufactured any fairy lamp shades. They manufactured only the bases to support the shades. The pottery bases were made in two sizes, Fairy and Pyramid. There is no evidence that they made any Wee-size bases. Without exception, the known bases bear the Clarke name and almost all bear the Taylor Tunnicliff trademark and associated model number. A few bases bear a British registered design number or patent number. The registered designs, however, were recorded by Clarke, not by Taylor Tunnicliff & Company.

Based on unverified descriptions, at least seven different Taylor Tunnicliff trademarks have been found on their fairy lamp bases. Two configurations are the same but printed in two colors, black and blue. In addition, anomalies have been discovered that include one with the word "PATENT" scratched out, and one with a slightly different crown design. In some cases, the same model of fairy lamp base has been found with different Taylor Tunnicliff trademarks. While the documentation of the various trademarks is interesting, the exact time period each trademark design was used or other significance remains a mystery.
Many documented Taylor Tunnicliff bases were produced in both "fairy" and "pyramid" sizes. The designs were similar in each size but the decoration and "hand-tooled" features were slightly different to accommodate the change in scale.
These examples are Taylor Tunnicliff model numbers 1443A (pyramid-size) and 1443 (fairy-size). They are illustrated true to scale in order to appreciate the difference in size. The actual difference in size will vary somewhat depending on the style of the base. The decoration, while similar, is quite different to accommodate the scale. In addition, the potter has modified the rim of the base slightly. Perhaps intentionally or perhaps simply a use of "artistic license." I suspect nothing was left to the whim of the potter and the change in design is intentional. It is also interesting to note, that the design called for both pressed and hand-tooled shapes to be joined together to form the base. Clearly, the production of this ware was no trivial process and involved several artisans and craftsmen.
All known Taylor Tunnicliff pottery fairy lamp bases are identified as being for use with Clarke's fairy lamps. These two examples show how the pyramid and fairy sizes are marked. It is also interesting to note that the pottery base includes the ridges in the lamp cup consistent with Clarke's patented design, a design he fiercely protected.

As with so many other examples of Clarke's fairy lamps, those bases manufactured by Taylor Tunnicliff were documented in color advertisements. The example below is from a supplement to the Pottery Gazette, August 1888. It is characteristic of Clarke's marketing skills while promoting his new line of fairy lamps. It is interesting to note that Clarke gave no credit to those who manufactured his products. In this case, neither Thomas Webb or Taylor Tunnicliff received any credit for their fine work.
While many of the advertisements of Taylor Tunnicliff bases show Burmese shades, it is not necessary that a Burmese shade be included with the base to be complete. As with so many of Clarke's designs, it was the decision of the final consumer to determine which shade to purchase with the base.

The Clarke model numbers shown above reflect the design of the base, not the base and shade combination. With that in mind, I have purposely turned the shade portion of the following images to a "grey scale" so as not to detract from the purpose of this documentation.

Taylor Tunnicliff & Company's
production of pottery bases for Samuel Clarke's fairy lamps.
Clarke Model 285 & 285.5
T&T Model Unknown
Ruf - 483
Clarke Model 248
T&T Model 1437a
Ruf - 512
Clarke Model 246.5
T&T Model 1439a
Ruf - 510
Clarke Model 247
T&T Model 1441
Private Collection
Clarke Model 439.5
T&T Model 1442a
Ruf - 504
Clarke Model 240
T&T Model 1444
Ruf - 500
Clarke Model 243
T&T Model 1446
Private Collection
Clarke Model 277.5
T&T Model Unknown
Ruf - 490
Clarke Model 274
T&T Model 1513
Private Collection
Clarke Model 275
T&T Model 1516
Ruf - 485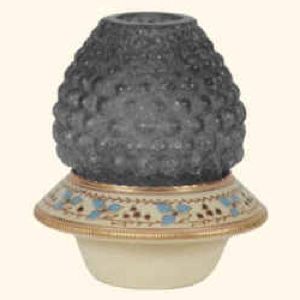 Clarke Model 282
T&T Model 1519
Ruf - 493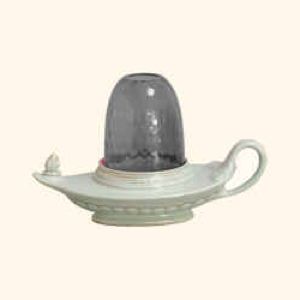 Clarke Model 240
T&T Model 1529
Private Collection
Clarke Model Unknown
T&T Model Unknown
Ruf - 514
Clarke Model 241
T&T Model 1438
Ruf - 501
Clarke Model 238
T&T Model 1440
Ruf - 497
Clarke Model 247
T&T Model 1441
Ruf - 508
Clarke Model 245
T&T Model 1443
Private Collection
Clarke Model 240.5
T&T Model 1444a
Ruf - 499
Clarke Model 244
T&T Model 1447
Private Collection
Clarke Model 27-
T&T Model 1511
Ruf - 491
Clarke Model 276
T&T Model 1514
Ruf - 484
Clarke Model 286.5
T&T Model 1517
Ruf - 514
Clarke Model 284.5
T&T Model 1527
Ruf - 516
Clarke Model 240b
T&T Model 1529
Ruf - 517
Clarke Model Unknown
T&T Model 1369
Ruf - 282
Clarke Model 241.5
T&T Model 1438a
Ruf - 502
Clarke Model 238.5
T&T Model 1440a
Ruf - 498
Clarke Model 247.5
T&T Model 1441a
Ruf - 507
Clarke Model 245
T&T Model 1443
Private Collection
Clarke Model 280
T&T Model 1512
Ruf - 489
Clarke Model 276
T&T Model 1514
Private Collection
Clarke Model 286
T&T Model 1518
Ruf - 513
Clarke Model 284.5
T&T Model 1527
Private Collection
Clarke Model 240b
T&T Model 1529
Private Collection
Clarke Model 284.5
T&T Model 1527
Private Collection
Clarke Model 236
T&T Model 1449

Clarke Model 248
T&T Model 1437
Ruf - 511
Clarke Model 246
T&T Model 1439
Ruf - 509
Clarke Model 238.5
T&T Model 1440a
Ruf - 506
Clarke Model 439
T&T Model 1442
Ruf - 503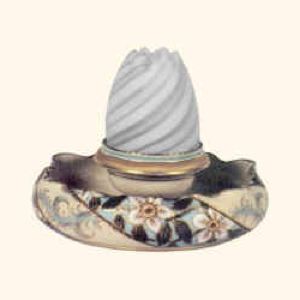 Clarke Model 245.5
T&T Model 1443a
Ruf - 500
Clarke Model 242
T&T Model 1446
Ruf - 494
Clarke Model 237
T&T Model 1450
Ruf - 518
Clarke Model 274
T&T Model 1513
Ruf - 486
Clarke Model 278
T&T Model 1515
Private Collection
Clarke Model 282
T&T Model 1519
Ruf - 515
Clarke Model 240b
Not T&T Model
Made in Germany
Fairy Lamp Club Newsletter Articles